Bill Belew has raised 2 bi-cultural kids, now 34 and 30. And he and his wife are now parenting a 3rd, Mia, who is 8.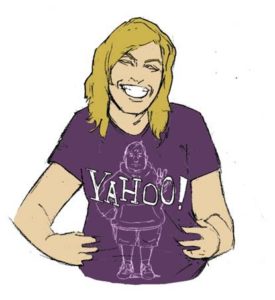 Terry Semel, CEO of Yahoo recently shared a few anecdotes that I think, speaking volumes about business in China.
He told of a time that he visited China when he was still a CEO of Warner Brothers. There was a point when they were negotiating the establishment of theaters in China where they could show Warner Bros. flicks.
He said about the Chinese when they came to the table, "the Chinese knew more about Warner Bros. movies than I (Terry Semel) did."
How believable this is. To be sure, if you want to do business with China, you must do your homework, because you can be sure the Chinese side will do theirs.
Has the reader had a similar experience when doing business with China?
Talk to Bill and others about their experiences raising bi-cultural Japanese-American kids.