Bill Belew has raised 2 bi-cultural kids, now 34 and 30. And he and his wife are now parenting a 3rd, Mia, who is 8.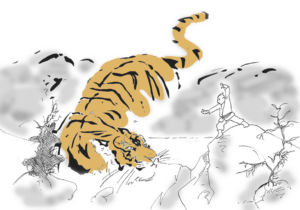 When thinking about China, bicycles are often the first thing that comes to mind.
Bicycles are very popular and indeed cheap in China.
If you are a foreigner in China and would like to experience the feeling of riding a bicycle in Beijing, here are a few ideas that might be helpful.
1.    Beijing is home to a large number of bicycle rental shops and is usually found around subways and park entrances.
2.    Renting a bicycle should be very inexpensive due to its popularity. Prices should be between 2 to 15 RMB a day, according to the place and quality of the bike.
3.    Identity cards/passports and a deposit will be necessary to rent a bicycle. Do not leave your passport or important documents at this kind of place.
4.    While bicycle renting should be cheap, deposit money is usually high.
5.    Rental shops usually provide you with a bicycle lock, but you should be very careful when parking or leaving the bicycle outdoors.
6.    Carefully inspect your bicycle before leaving the store and note any pre-existing damage, or you'll risk losing your deposit money.
Have you experienced riding a bicycle in China?
Talk to Bill and others about their experiences raising bi-cultural Japanese-American kids.