Bill Belew has raised 2 bi-cultural kids, now 34 and 30. And he and his wife are now parenting a 3rd, Mia, who is 8.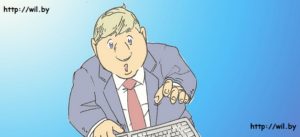 Sam Colella is Co-founder and Managing Director of Versant Ventures. He has more than 20 years of successful operating experience in the high tech industry and more than 20 years of investing experience in the healthcare sector.
Ram Shriram is Founder of Sherpalo Ventures. He served as an officer for Amazon.com. Before Amazon.com, Ram was a member of the Netscape executive team. Additionally, Ram is a founding board member of Google, Inc. and 247customer.com.
Geoff Yang is Managing director, of Redpoint Ventures, a $2 billion family of early stage venture capital funds. He is also a general partner with Institutional Venture Partners, also a $2 billion family of early-stage venture capital funds.
These three men were gathered together by the Churchill Club in Silicon Valley and spoke yesterday in panel fashion on What's Hot and What's Not for Venture Capitalists in technology and health care investment.
In subsequent posts, I want to share some of the insights these men shared. For now, here is one.
Sam Collela said, "Raising $100 million is a piece of cake. They already raised $250 million," fin a series B investment for a pharmaceutical company.
What that tells me? is these men are way out of touch with us little people.
I have a friend who has a tremendously good idea (Okay, what do I know about good ideas?)… and he has been told by VCs … come back and see us after you have some transaction and some value.
Uh…if he had transaction and value, why would he need to come back? (expansion, I know.)
But, where are the VCs who want to help people get off the ground from zero?
None of these three men are interested, I am sure.
What do you think?
Talk to Bill and others about their experiences raising bi-cultural Japanese-American kids.