Bill Belew has raised 2 bi-cultural kids, now 34 and 30. And he and his wife are now parenting a 3rd, Mia, who is 8.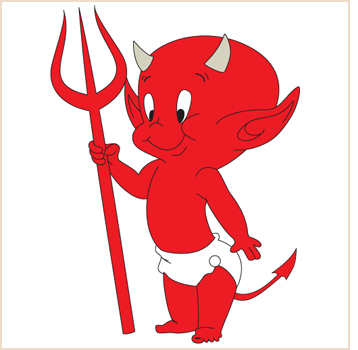 My mommy started her new job yesterday. She is the office manager for the Palo Alto Church of Christ.
I am her assistant. It is my job to check out all the videos in the church library. Hard work, but somebody has to do it.
But who can watch videos all day, right? I thought I could! Wrong….
So, I decided to explore my new work environment.
Moved all the toys…to the floor…to see what was behind them. Moved all the books…to the floor… to see what was behind them, too.
It's a fact of life…everything gets moved to the floor: pens, erasers, books, papers, Bibles, Kup Onion stuff (Editor: Communion), you name it. It's gotta go on the floor so I can see what's behind it, or under it.
I have a need to know.
Then when I am done with mommy's room, I do the same in Pastor Lieawees' room, too. We little people are thorough.
I heard my mommy tell my daddy that the devil made Mia do it.
Not so, Daddy, said, "The Devil Made Me Do It" is Flip Wilson's line, not Mia Mei's.
Talk to Bill and others about their experiences raising bi-cultural Japanese-American kids.