Bill Belew has raised 2 bi-cultural kids, now 34 and 30. And he and his wife are now parenting a 3rd, Mia, who is 8.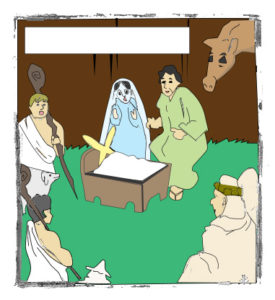 Christmas is a state holiday in India.
However, only 3% of the population are Christians.
The celebration by Christians in the country largely follows the American media depiction. Meaning the country really doesn't celebrate Christmas at all.
True believers attend a church service.
In schools run by Christian missionaries, the children actively participate in the programs. They sing carols, decorate trees and so on.
Christmas is officially celebrated at the Rashtrapati Bhavan by the President of India.
The celebration continues into the New Years holiday season.
In India, most educational institutions have a mid-school year vacation, sometimes called Christmas vacation. It begins before Christmas and ends a few days after New Year's Day.
Interesting that a country with only 3% Christians can have a Christmas holiday but a 'Christian' nation cannot call it that anymore.
Christmas is also known as bada din (the big day)..not bada bing!
Santa Claus is relatively new and only recently became popular in the mid-90s.
Commercialization and open markets are however bringing a more secular-Christmas celebration to the public.
That's more like it. If Indians are going to copy Christmas, they might as well get the money making part of it, too, eh?
Source: https://en.wikipedia.org/wiki/Christmas_traditions#Singapore 
Talk to Bill and others about their experiences raising bi-cultural Japanese-American kids.