Bill Belew has raised 2 bi-cultural kids, now 34 and 30. And he and his wife are now parenting a 3rd, Mia, who is 8.
I am concerned that too many people are focused too much on money and not on their greatest
wealth
, which is their education. If people are prepared to be flexible, keep an open mind and learn, they will grow richer and richer through the changes. If they think money will solve the problems, I am afraid those people will have a rough ride. Intelligence solves problems and produces money. Money without financial intelligence is money soon gone."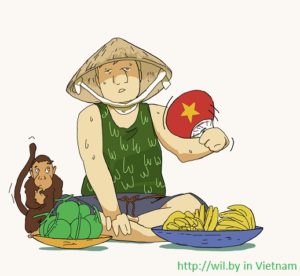 Workers work hard enough to not be fired, and owners pay just enough so that workers won't quit. The single most powerful asset we all have is our mind. If it is trained well, it can create enormous wealth in what seems to be an instant. Whenever you feel 'short' or in 'need' of something, give what you want first and it will come back in buckets. That is true for money, a smile, love, friendship. I know it is often the last thing a person may want to do, but it has always worked for me. I just trust that the principle of reciprocity is true, and I give what I want. I find so many people struggling, often working harder, simply because they cling to old ideas. They want things to be the way they were; they resist change. I know people who are losing their jobs or their houses, and they blame technology or the economy or their boss. Sadly they fail to realize that they might be the problem. Old ideas are their biggest liability. It is a liability simply because they fail to realize that while that idea or way of doing something was an asset yesterday, yesterday is gone."
If you realize that you're the problem, then you can change yourself, learn something and grow wiser. Don't blame other people for your problems.
Just know that it's fear that keeps most people working at a job. The fear of not paying their bills. The fear of being fired. The fear of not having enough money. the fear of starting over. That's the price of studying to learn a profession or trade, and then working for money. Most people become a slave to money… and then get angry at their boss. We all have tremendous potential, and we all are blessed with gifts. Yet, the one thing that holds all of us back is some degree of self-doubt. It is not so much the lack of technical information that holds us back, but more the lack of self-confidence. In the real world outside of academics, something more than just grades is required. I have heard it called "guts," "chutzpah," "balls,","audacity," "bravado," "cunning," "daring," "tenacity" and "brilliance." This factor, whatever it is labeled, ultimately decides one's future much more than school grades.""Excessive fear and self-doubt that were the greatest detractors of personal genius."Leadership is what you need to learn next." Going into our fear and confronting our greed, our weaknesses, our neediness is the way out. And the way out is through the mind, by choosing our thoughts."
Talk to Bill and others about their experiences raising bi-cultural Japanese-American kids.