Bill Belew has raised 2 bi-cultural kids, now 34 and 30. And he and his wife are now parenting a 3rd, Mia, who is 8.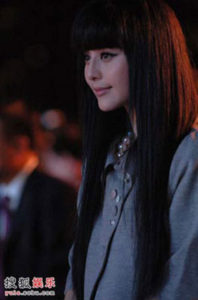 Fan Bing Bing is China's Top Image Girl.
She has starred in more than 30 national and international ad campaigns this year, her major source of income.
The Chinese advertising industry has determined Fan has the highest commercial value.
The reason for her appeal – she doesn't make it in the tabloids and presents herself in a more positive image.
Have you ever bought something because a star recommended it?
See also
Series – China's Hottest Women – # 3 Fan Bingbing
See More of China's Hottest Girls – # 3 Fan Bing Bing in Berlin
Fan Bingbing Chosen to be Hottest New Asian Star
China's Hottest Girl – Fan Bingbing Starts Her Own Company
Source: http://www.chinadaily.com.cn/china/2007-12/16/content_6324565.htm 
Talk to Bill and others about their experiences raising bi-cultural Japanese-American kids.