Bill Belew has raised 2 bi-cultural kids, now 34 and 30. And he and his wife are now parenting a 3rd, Mia, who is 8.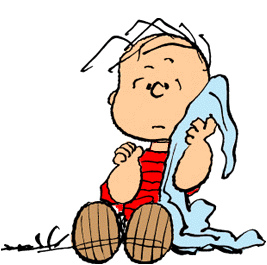 The news scared me today.
"The Internet grew 20 percent uglier last year, with terrorists and racists increasingly turning to social media sites such as Facebook and Twitter — and targeting children, finds the 2010 Digital Hate Report."
And to think… it was the first time ever that I spent the day without my blanket. I took off for pre-school and left the thing at home.
Linus, you know the van Pelt Linus. He would never forget his. Don't leave home without, that sort of thing.
I forgot mine and now I know just how dangerous a situation I put myself in.
My blanket is what protects me, or at least that's how I feel, from the evils of this world.
Me wonders, maybe I should stop writing here. After all, it's the Internet.
I wonder, do they make security blankets for the Internet?
Talk to Bill and others about their experiences raising bi-cultural Japanese-American kids.