In this newsletter I want to:
tell you about the best gig ever.

share some links to new reading options

give you an update to the invitation to become an advance reader of book 1 in the Growing Up Wilby Series. Title: 

How The Cold War Ended – 

It's not what you think

.

show you image #5 in Meet Wilby Series – the office/world traveler.

Final thoughts.
Best Gig Ever
A few years ago, I got invited to be a guest speaker on a cruise ship. Yeah, really. You know, those behemoths that sail the world.
All expenses were paid and I could bring a friend. No kidding.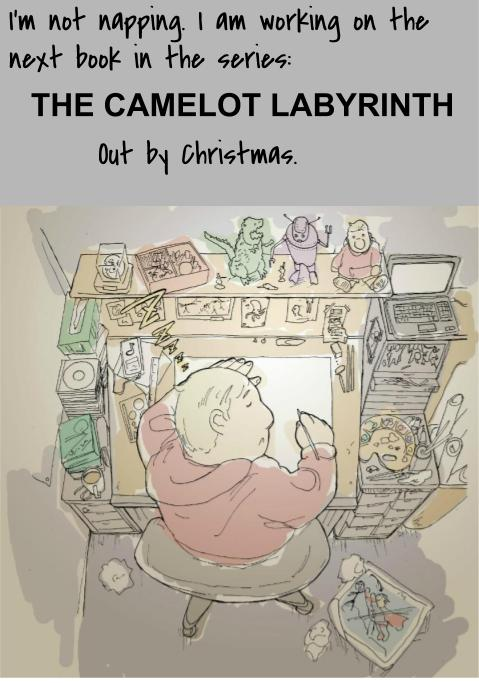 I have subsequently been invited back many times on different cruise lines. 
Last March, I was booked, tickets in hand and four days from flying to Singapore to start a cruise from that city nation to Thailand, Sri Lanka, Goa, Mumbai, Oman, Dubai, Jordan, Athens, and Rome. Didn't happen.
Yesterday, I got invited to submit another proposal to travel throughout South East and South Asia. Lots of pieces still have to fall in place, but, hey, I maybe on the road, er, seas again.
What's it like? I wrote up my first experience in Diary of a Cruise Ship Speaker. <= click to get
It can be downloaded for free. Oh, and you won't be emailed twice. 
Big Response to Invitation to Become an Advance Reader
I sent out an invitation to become an advance reader of the first book in the series – How The Cold War Ended – It's not what you think.
I got a much bigger response than I had anticipated. That's a good thing! Thanks.
Below is the last open invitation I will post for a while.
After this newsletter, I will be in touch with next steps
Synopsis: I bounced into the US Navy in the late 70s. Within two years I was on board a frigate in the Sea of Japan off the coast of Vladivostok. One job was handling nuclear codes for the launch of missiles towards our Cold War enemy. But, that was not all I did that was probably responsible for ending the Cold War. Or, at least I think it's probable that you blame me.